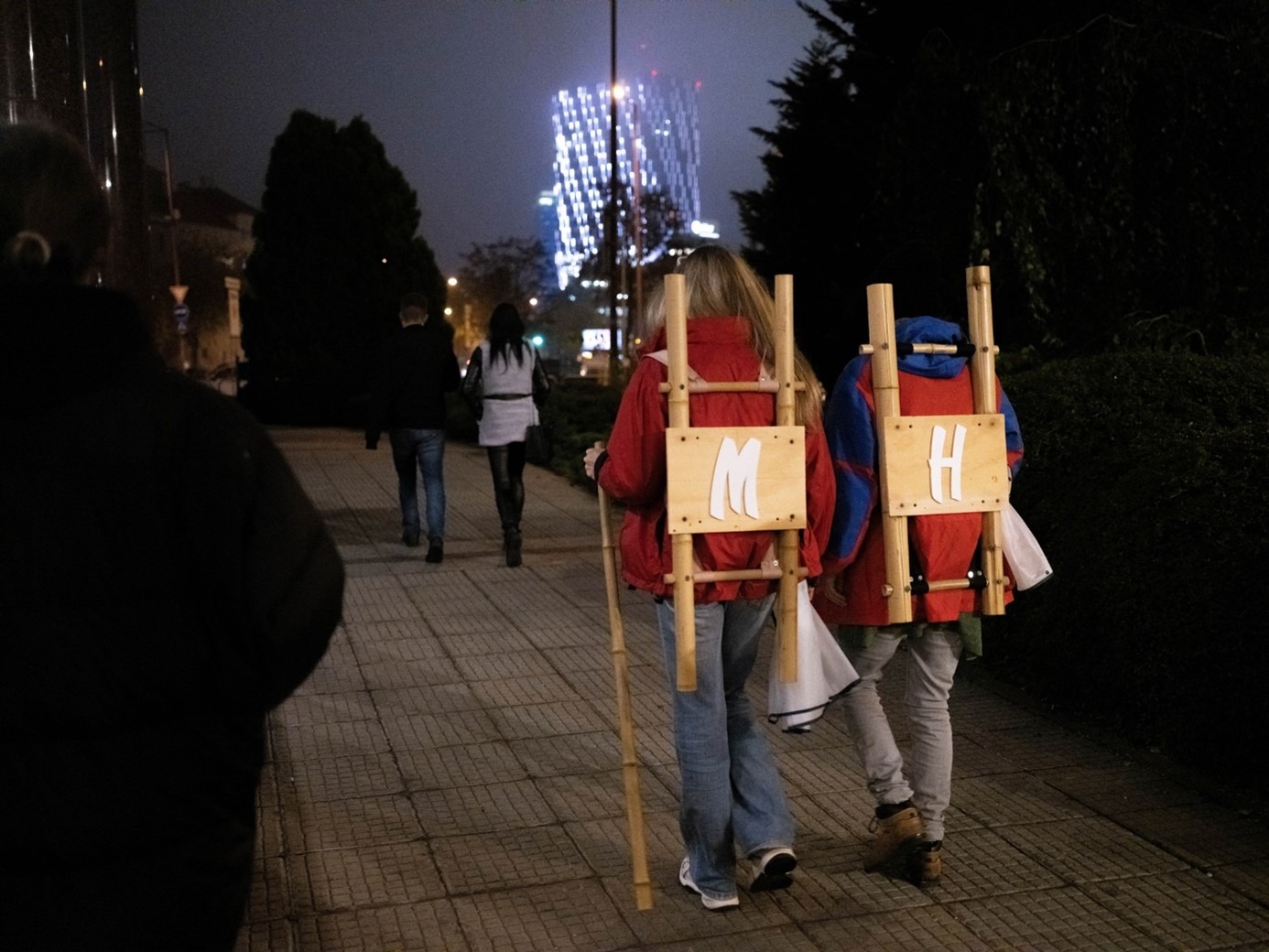 Petra Fornayová: Putovanie M & H
Will the pilgrimage purify us?
What must be sacrificed for spiritual freedom?
Experience the finale of an extremely arduous pilgrimage.
Two women share their authentic experiences at the finish line of their pilgrimage.
An original theatre production that answers (or not) the questions above.
Written and directed by Petra Fornayová
Cast: Monika Haasová, Heidi Šinková, Petra Fornayová, Vlado Zboroň, Katarína Macková
Dramaturgy: Peter Šulej
Stage design and props: Matej Gavula
Stream and projections visuals: Jakub Píšek
Photo editing: Žofia Dvořáková
Lyrics translation: Mária Modrovich
Audio trailer: Ambróz Šulej
Poster design: Simon Jeništa
Production: Príchod Godota
Main partner: FPU / Slovak Arts Council
Partners: Bratislavský samosprávny kraj, Nadácia mesta Bratislava
Supported using public funding by Slovak Arts Council.