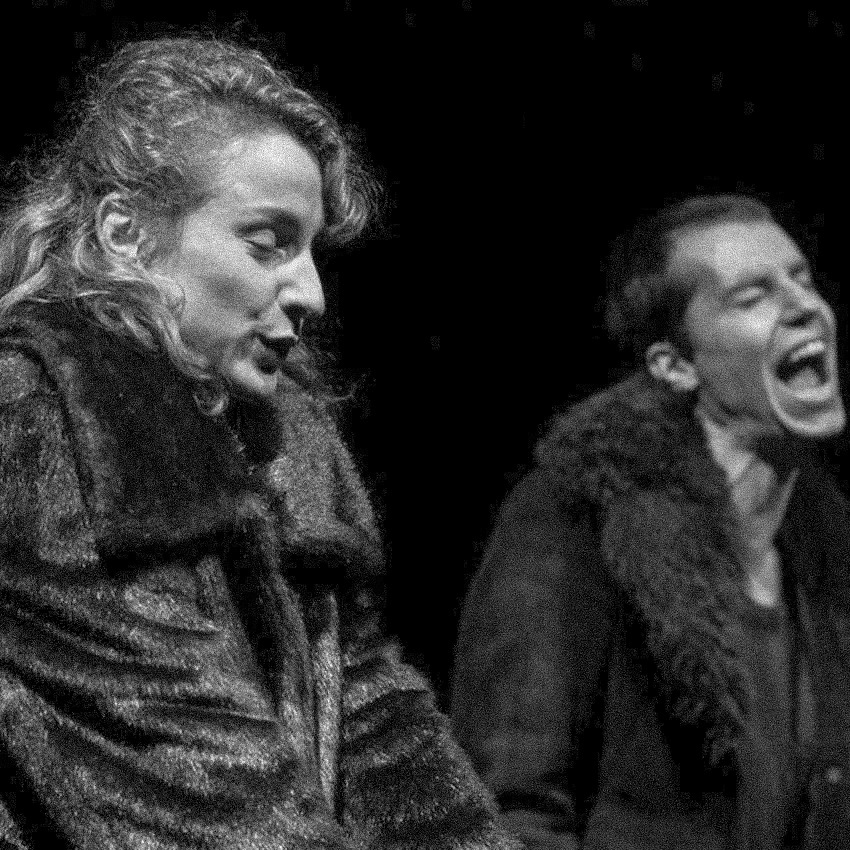 Anna Čonková
(Slovakia)
Anna Čonková studied alternative and puppet theatre acting at the DAMU in Prague. She performed at various theatres in Slovakia and the Czech republic. Since 2015, she's been working on her musical platform Stavros Papadopulos, exploring human voice in various subject-object constellations. She met Milan Adamčiak thanks to Daniel Matej, and this meeting led to further collaborations based on Adamčiak's work. In 2017, she performed his sound poetry along with Cluster ensemble in MUMOK, Vienna as part of the Dots.Lines.Shapes. project dedicated to graphical sheet music of Milan Adamčiak.
At Novotvar, she will perform the project Stojím a čakám (I'm standing and waiting), which is a sound work made of slovak conceptual artist Milan Adamčiak's experimental poetry, interpreted by Čonková and a group of volunteers. The piece was created for and first performed at JAMA – 73rd year of Milan Adamčiak in 2019.
We kindly ask visitors who want to come to the performance, to register online here.