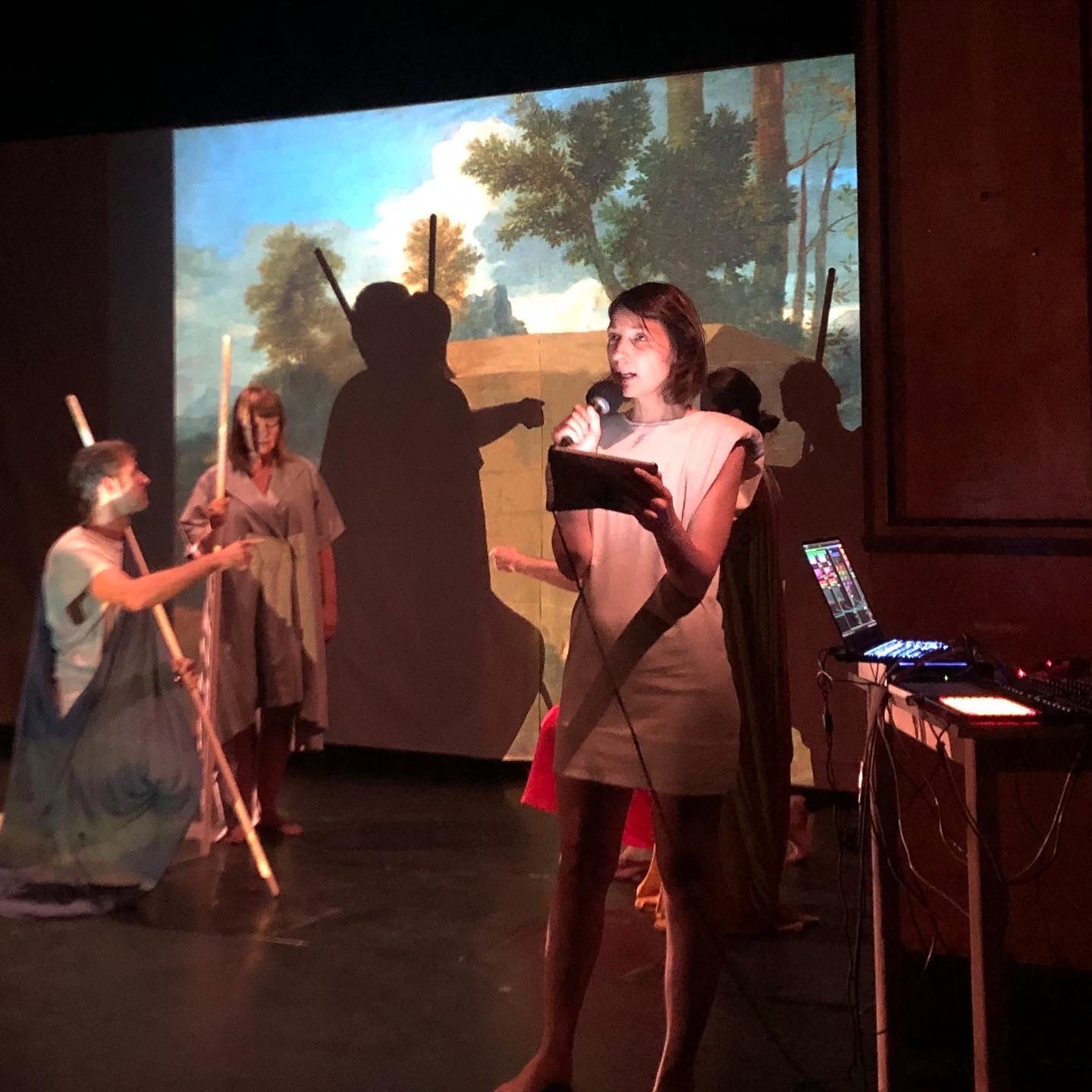 Hortus pomodorum
01. 06. 2021
Hortus pomodorum
We are also troubled by the problems of this Earth, and we are also struck by ecological catastrophes from the Tatras through the rain forests to the Marian ditch. We have met again to express ourselves by: words, dance, music, visuals, architecture, poetry. This time we are looking for answers in places humanity has ever dreamed of. Hortus conclusus: "if the whole world shifted into a scent, if the whole world shifted, if you could live here at mine, you could, from that scent, live, understand, everything, it can't be more attractive, more loving, live from it forever, if I allowed you to live in it."

Nástupište 1-12 presented the premiere of its intermedia project Hortus Pomodorum: Not Titled Yet on 16 August 2020 in Studio 12 in Bratislava. A free sequel to the Souvenir project follows its original idea, both with the participation of several artists from various artistic disciplines and with the underlining of the need to understand Slovak identity through the incorporation of dialogues depicting our problems. While Souvenir tried to show background of individual media creation and at the same time offer the viewer an insight into intermedia cooperation (through dialogues, performative presentation of individual phases of mutual cooperation of people from different artistic disciplines), its free sequel focuses on the ecological theme. The performance draws on themes from Slovak and European Baroque art (painting, songs, poetry), so that the idea of finding an earthly paradise, ie a metaphorical escape, turns into an attempt to improve our environment.

Performance with an interdisciplinary overlap of several disciplines (dance, music, literature, visual arts, architecture, multimedia), which was created as an author's project by Nástupišťe 1-12, is a free sequel to the project Souvenir (2016-2018).
Project was supported using public funding by Slovak Arts Council.

Authors:

Mária Čorejová / visual arts
Tomas Danielis / choreography, dance
Zuzana Godáová Novotová / conceptual art
Zuzana Husárová /literature
Ľubomír Panák /music
Miriam Šebianová /architecture
Jakub Pišek /multimedia
Michaela Ľuptáková / návrhárka kostýmov
Peter Korček / photography

Perfoming:

Visual arts / Mária Čorejová https://mariacorejova.sk
Dance, choreography / Tomáš Danielis www.tomasdanielis.com
Conceptual art / Zuzana Novotová Godálová www.nastupiste.sk
Literature / Zuzana Husárová https://zuz.husarova.net
Music / Ľubomír Panák http://kraa.sk/vrtacky-po-desate-hodine/
Multimedia / Jakub Pišek www.kubriel.servus.at
Photogallery