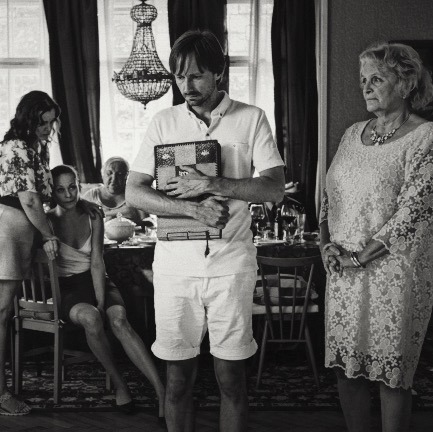 Cook F**k Kill
12. 10. 2020
(Cezch Republic – Slovakia)
Director Mira Fornay's new feature film. Cook F**kK Kill tells the story of a day in life of the domestic-violence offender Jaroslav K., who works as a nurse in the hospital. The handsome and seemingly warm-hearted man is, in reality, obsessed with sex and cooking and he is pathologically jealous of his wife Blanka whom he terrorizes in their big house in a small town. He does not shy away from using violence, deceit and terror toward others until his actions ultimately result in a family tragedy and turn against him.
The film projection will be followed by a discussion with the director and actors.
Mira Fornay was born in 1977 in Bratislave. She studied at FAMU and at the Film and Television School in the British Beaconsfield. Her feature-film debut Líštičky (2009) was shown at the Venice IFF and at numerous festivals around the world. Her second film, Môj pes Killer (2013) jedným was one of the three winners of the film festival in Rotterdam.